Our Speciality Brands
DBCE has sourced a wide selection of unique product offerings from the best brands around the world to supply our customers with a variety of quality choices to meet their business's needs. We are the Australian Distributor for the following suppliers of commercial bakery equipment.

For over 75 years, Italian based Mondial Forni has been providing bakers and pastry chefs with a wide range of ovens incorporating leading edge technology to provide a reliable and successful investment.
"The oven is the bakers and pastry chefs companion: choosing it correctly and knowing how to use it in the most effective way is a guarantee of success"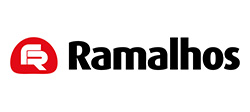 Ramalhos was founded in 1967 and over the past four decades has become one of the world's leading manufacturers of ovens for the bakery, pastry and hospitality industry. Ramalhos products are created with the highest quality standards to meet the expectations of the most demanding customers.

Sigma have been planning and constructing quality machines for over 30 years. With a strong focus on mixers, their aim has always been the production of equipment which meets user needs. "Where professional competence and art meet" is their motto.

Established in 1976 and with more than 2,000 products, San Neng is the most professional and one of the largest bakeware suppliers in Asia. Their range and quality of bakeware is almost impossible to beat.

This German brand has been making quality bakery ovens since 1923, that's over 90 years of experience. Wachtel is one of the most experienced oven manufacturers in the world and their products feature some of the best and most innovative designs.